On-Site Service,
We'll Come To You!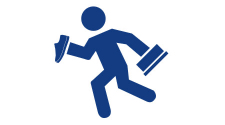 On-Site Service,
We'll Come To You!
CALL TODAY!
1-800-523-4448
60 DAY GUARANTEE | FREE EXCHANGES | E-Z RETURNS
1. Schedule your on-site fitting a minimum of four weeks in advance.
2. Shoes For Crews will send a flyer with fitting details that you can post for your employees.
3. Employees will choose from their approved styles and place their orders at the time of fitting. Payment will be processed through your corporate account/payroll deduction.
4. We quickly ship the shoes to your facility with employee names labeled on the shoe boxes for easy distribution!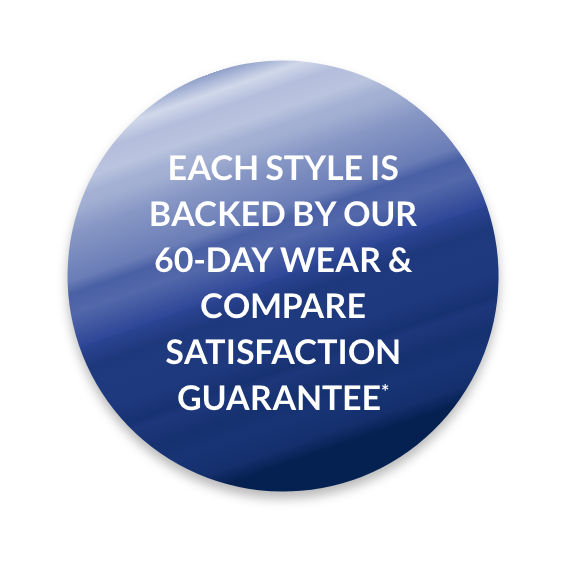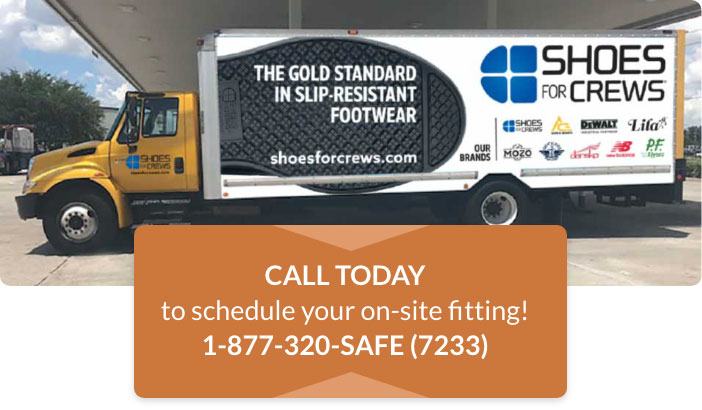 Shoes For Crews Mobile Service is available to businesses in the Orlando, Las Vegas, California and surrounding areas with 100 or more employees per location. The SFC "ShoeMobile" will arrive at your facility for on-site fittings. It features the largest collection of slip-resistant footwear ever assembled on one mobile shoe store.
Our mobile service ensures the proper fitting of employees at your location with scheduling that meets your needs and convenience to minimize work flow disruption. Ready to prevent slips and falls at your workplace? Please complete the form below!
CALL TODAY!
1-800-523-4448